Blued Trees
In February 2015, some New York State residents, angered by the abuse of eminent domain in service to fossil fuel corporations enlisted eco-artist Aviva Rahmani to create the Blued Trees Symphony-installation. The
Blued Trees Film
documents the June 21, 2015 launch of an innovative strategy to contest fossil fuel proliferation. Additional participants simultaneously participated internationally as a Greek Chorus. The full symphony will launch in the Fall, and use copyright law to contest the condemnation of private property for fossil fuel profiteers.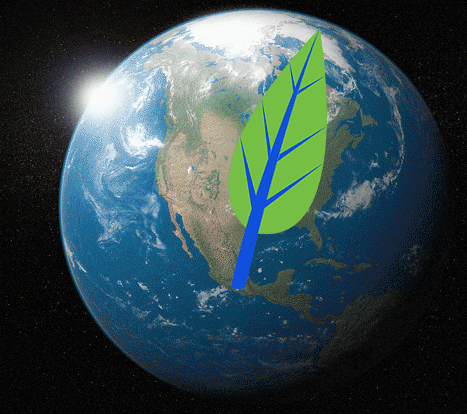 Note: Viewing all Blued Trees sites may require zooming into map.
Blued Trees #1 – Overture Launch Site – New York
Blued Trees #2 – Deanna Pindell, With the Port Townsend artist – activist group, Art For Earth. – Chimacum, WA.
Blued Trees #3 – For the Louisiana 'Greek Chorus' – Baton Rouge, LA
Blued Trees #4 – Maile Colbert – Lisbon, Portugal
Blued Trees #5 – Debra Vanderlinde – New York City
Blued Trees #6 – Jesse Etelson – Stuart, FL and Torry Island, Lake Okeechobee, Belle Glade, FL
Blued Trees #7 – Woodstock, NY
Blued Trees #8 – Woodstock, NY